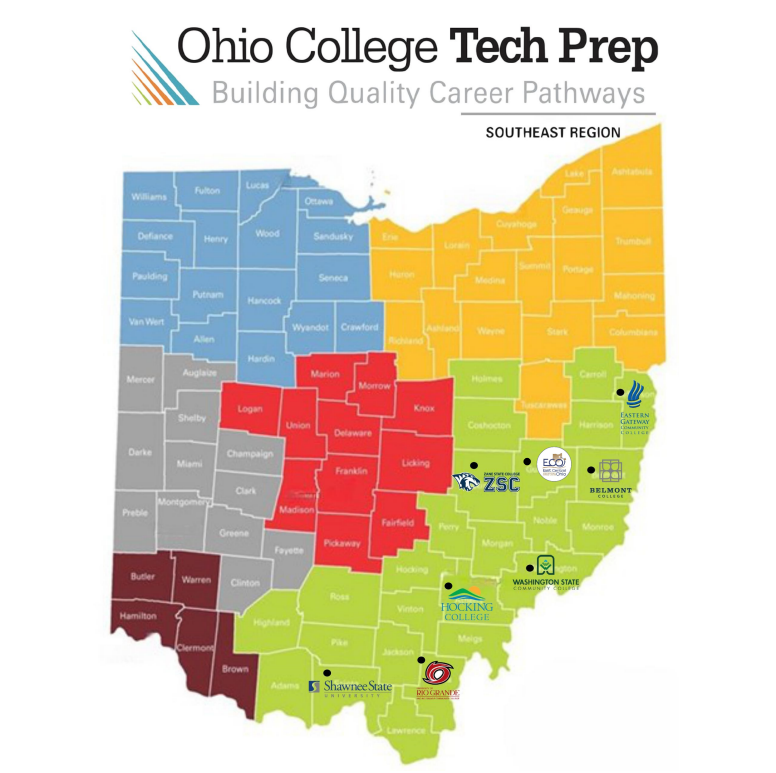 Click here for contact information for each of our partners in the region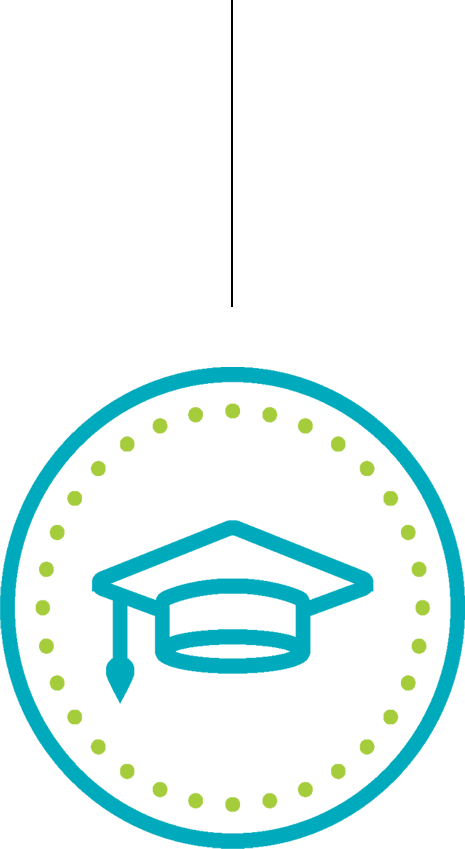 State funding is tied to delivery of specific statewide deliverables and assurance that all stakeholders are afforded access to high quality services identified as grant deliverables, irrespective of any existing relationship with a given college/university.
Six regional centers are managed by the Ohio Department of Education and the Ohio Department of Higher Education.
Regional centers serve and engage collaboration of 23 community colleges, 14 universities and 91 career technical planning districts.
Regional centers are located in Toledo, Cincinnati, Columbus, Marietta, Cleveland and Akron.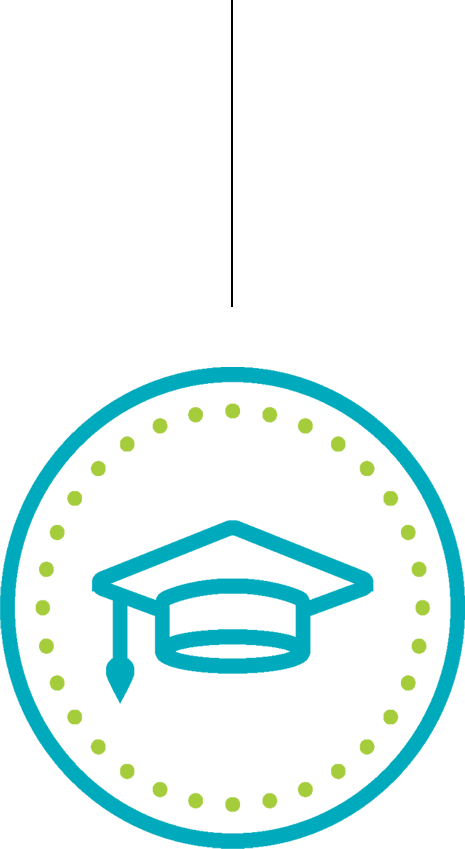 Ohio Tech Prep launched Tech Prep in 1991 with federal and state funding to create and support meaningful educational pathways from career tech high school programs to postsecondary degrees and employment.
23 Tech Prep consortia represented all Ohio secondary and postsecondary technical education providers.  Each consortium had wide latitude to tailor organization and services to local governing board priorities.
In 2011 federal funding, which had supported more than 60% of the Ohio Tech Prep budget, was eliminated.
Effective FY12, Ohio restructured Tech Prep focus on a common goal: to support, promote and expand student access to quality career-technical education pathways by connecting secondary and postsecondary partners and leading the development of state-approved Career Pathways and Programs of Study.